Brock Lesnar is all set to defend his Universal Championship against Seth Rollins at Wrestlemania 35. This is the third straight year in a row that the prime title match from Monday Night Raw at the biggest event of the year will witness him in the lineup. Following the match, there's no certainty of his WWE career.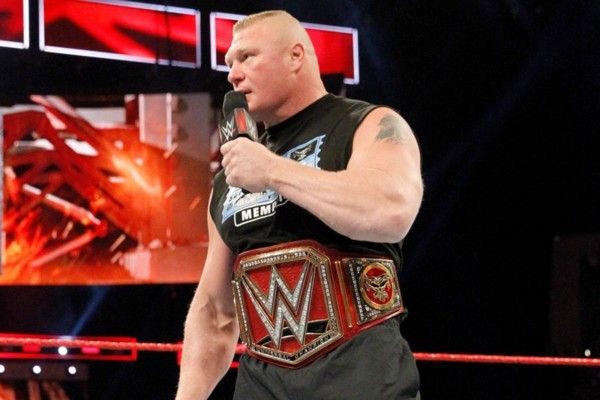 Many believe that Brock Lesnar will drop the Universal Championship at Wrestlemania since he is leaving for UFC after that. His WWE contract might be up for grabs once the biggest event of the year passes by. If the ongoing speculations and non-renewal of current WWE deal were not enough to hint that, the top-most name of MMA, himself indicated that.
ESPN journalist, Ariel Helwani, recently shared a video clip featuring UFC Heavyweight Champion Daniel Cormier from a short interview. No wonder the the champ went straight after the beast incarnate pointing out a future match between them.
Apparently, Daniel Cormier wished to show up at Wrestlemania 35 to interfere in the Universal Championship match. He will cost Brock Lesnar the title reigns to drag him back to the UFC. It comes as no surprise since DC is targeting an all-time great MMA champion. Here're more from Cormier,
"You know man, I don't have a fight exactly scheduled, but I have got my eyes on Brock Lesnar. I may go to WWE's WrestleMania and I may cost him his (Universal) title over there so he can hurry up and get to the UFC, so I can beat him here."
Brock Lesnar vs. Daniel Cormier is a dream fight that fans have been waiting to see for the past couple of years. Vince McMahon did not let this match happen barring a cross-brand association between WWW and UFC. If Lesnar's WWE does come to an end then he will surely be going after DC. Or else, this match's fate remains uncertain.