Charlotte Flair shocked the WWE Universe on this past Tuesday Night by becoming the new Smackdown Women's Champion. Originally, a fatal-4-way number contender's match was set on the March 26th show with the winner challenging the former champ Asuka at Wrestlemania. But WWE hosted a title match instead, straight that could cause a big change in future.
Apparently, WWE Universe thought it was a random booking from Vince McMahon who is hell-bent on making Charlotte Flair a staple name in the women's division. But there's much more to the story including a huge title unification in-store. The main event capacity of Wrestlemania 35 is likely to go through a major change as the show approaches in just a few days.
As dictated in a rumor roundup from cagesideseats.com, WWE creative team might be planning a title unification for the Women's Championships at Wrestlemania 35. Going forward, there can be only one women's championship present on both Raw and Smackdown division creating the competition tougher than ever for the female competitors.
Asuka was the former Smackdown women's champion who had a dull run since WWE was focussed on building up the Raw women's title main event matchup for Wrestlemania 35. With the women's tag team title launch, more female superstars will be involved in this capacity that creates a big null spot in the women's prime title picture. So making Charlotte Flair the new champion was a concsious decision by the WWE creative heads.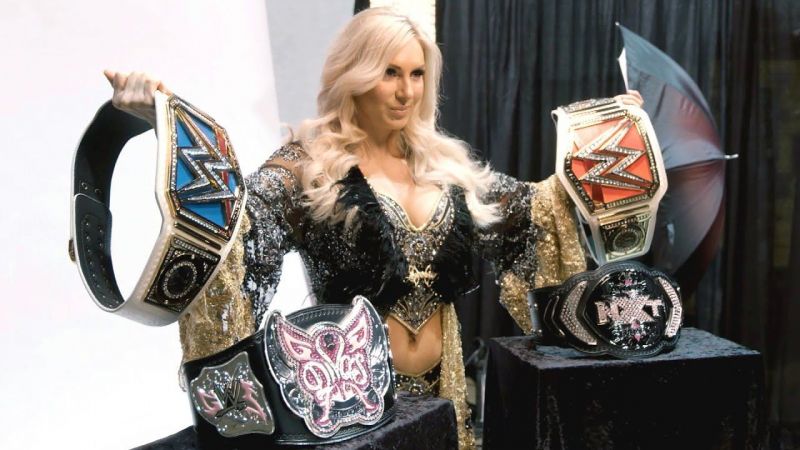 Meanwhile, Charlotte Flair created history by becoming an eight time women's championship winner (4 RAW Women's titles, 3 SmackDown Women's titles, and 1 Divas title) in the history of the WWE. She also broke her own losing streak on TV in 2019. As revealed by CageMatch.net, it was her first televised win of this year. Here's a list of outcomes of her previous TV matches,
1. Lynch defeats Carmella & Flair in a triple threat match (SmackDown Live, Jan. 8)
2. Lynch wins the women's Royal Rumble match (Royal Rumble 2019, Jan. 27)
3. Lynch defeats Flair by disqualification (Fastlane 2019, Mar. 10)
4. Flair vs. Riott ends in a Time Limit Draw (Raw, Mar. 25)
5. Flair defeats Asuka (SmackDown Live, Mar. 26)