Wrestlemania is also dubbed as the showcase of immortals going by its grandeur nature. No other show in live sports entertainment has such a huge setup like this that makes this show as one of the global events. We often compare this to shows like FIFA World Cup, SuperBowl or even Olympics. There's no such experience like this from the pro-wrestling industry.
This year's show is set to take place on Sunday, April 7, 2019 at MetLife Stadium in East Rutherford, New Jersey. WWE is looking forward to make this one as a lifetime experience for the fans. So it comes as no strange news that WWE is looking forward to bring back some of the pro-wrestling legends around this occasion.
As per the reports of PWInsider.com, Hulk Hogan might make a comeback during Wrestlemania 35 weekend. WWE officials might have already contacted with him to make sure his presence around the show. However, it's still not confirmed whether he will appear on the main show or will only be around the Wrestlemania 35 Axxess i.e. the fan festivities all around the New York, New Jersey area.
This legend is not the only name who could show up during Wrestlemania 35 weekend. The source also added that Stone Cold Steve Austin is also a name under speculation whom WWE is willing to bring back. As mentioned earlier, it's uncertain whether the company will use them on the main pay-per-view show or they will be reserved only for the fan meet-and-greet sessions.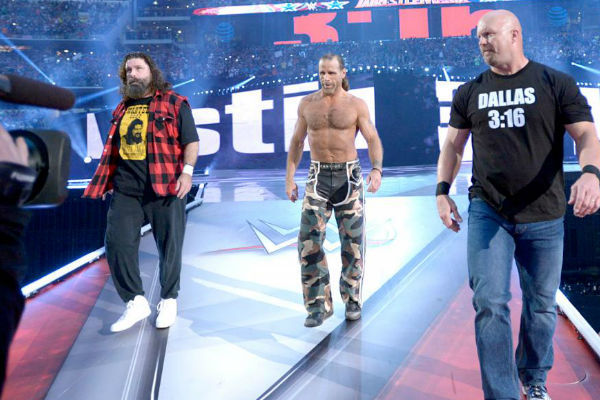 Alongside them, longtime friend of Hulk Hogan, Brutus "The Barber" Beefcake might also come back to a part of the WWE Hall of Fame ceremony's 2019 edition. Hulk Hogan made his final appearance at Wrestlemania 30th alongside The Rock and Stone Cold Steve Austin. As for the latter name is concerned, he made another show-up in his hometown of Dallas, Texas, two years later. We give a Hell Yeah to seeing potential stunners those are coming alongside the Texas Rattlesnake.