Wrestlemania 35 has not ended well for Daniel Bryan who defended the WWE Championship against Kofi Kingston. Not only he lost the match but may have come out with an injury that is barring him from making appearances on TV. This is the reason why we have not seen him on Smackdown ever since the biggest event of the year has passed by. Recent reports suggest that his wrestling career might be in jeopardy especially his long history with neck problems.
PWInsider.com reported that Daniel Bryan is indeed dealing with an undisclosed injury since Wrestlemania 35. It is a 'closely-guarded' secret by the backstage officials which is why no details is available on this. With his vast history with neck concussions, we assume that might have come back to land him into deep troubles, again. Currently, he is on a sabbatical trying to heal off the wounds.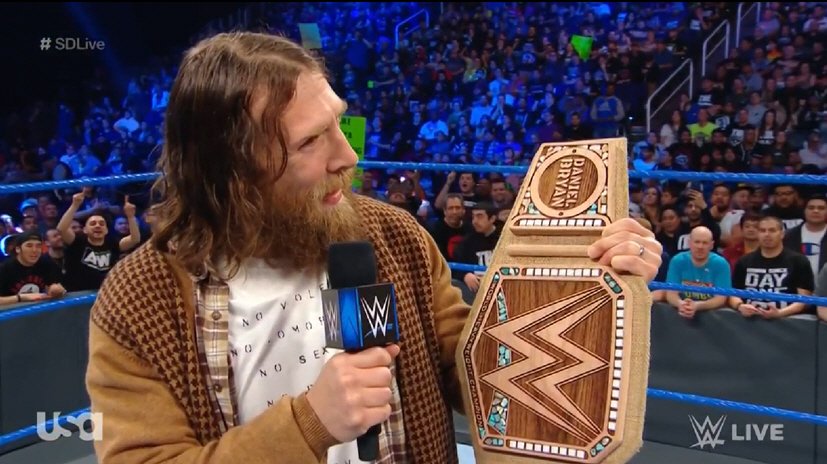 WWE might have indirectly revealed the severity of the injury via future advertisements of WWE Live Events. As reported by wrestlingnews.com, Elias has replaced Daniel Bryan in all the forthcoming house shows against Kofi Kingston. It means the former WWE Champion is not coming back to the WWE, anytime soon. This could mean that his WWE career could be in jeopardy after a successful in-ring return, last year.
Medical team of the WWE is monitoring Daniel Bryan's situation via some simple nerve-related tests. Here's more from SportsKeeda.com,
"The report did reveal the steps WWE takes to ensure Bryan stays fit. He is reportedly subjected to simple mathematics tests after every match. Here's an example. The 5-time WWE Champion is asked to multiply 8 by 3, and then multiply the result by 3. He is finally asked to divide the outcome by 4. A wrong answer could result in Bryan's right to wrestle to be taken away."
As of this writing there's no positive news on Daniel Bryan's WWE status. There's no timespan available on his return, either which is why we expect Kofi Kingston to enter a new rivalry over the WWE Championship from next week onwards. Meanwhile, we would keep praying quick recovery from injury for the former eco-friendly champion of the WWE.