Roman Reigns returned to action coming out of the Leukemia situation at the Fastlane PPV. It was a tag team match where The Shield reunited for one final time. Thereafter, he was back in solo contest at Wrestlemania 35 picking up a huge win against Drew McIntyre. This win was much needed for him to bring back the momentums towards himself. Afterward, WWE shifted him into the Smackdown brand during Superstar Shakeup.
As we all know, Roman Reigns is the franchise player of the company who belongs to the main event platform. It was the Leukemia situation that kept him out of that context for a long time. With a big Wrestlemania win left behind him, the question remains whether we'd see him back into the title picture, sooner.
Apparently, this Wrestlemania win has started the gradual process of bringing him to the Championship picture. He will continue to go to the top of the food chain but it's unlikely to happen until and unless Summerslam arrives, (via wwfoldschool.com)
"Reigns' path to the World Title picture is expected to begin at WrestleMania 35 with a big win over McIntyre. WWE officials will be building up Reigns over the Summer with various feuds and then he'll finally be put back into the World Title picture at Summerslam 2019."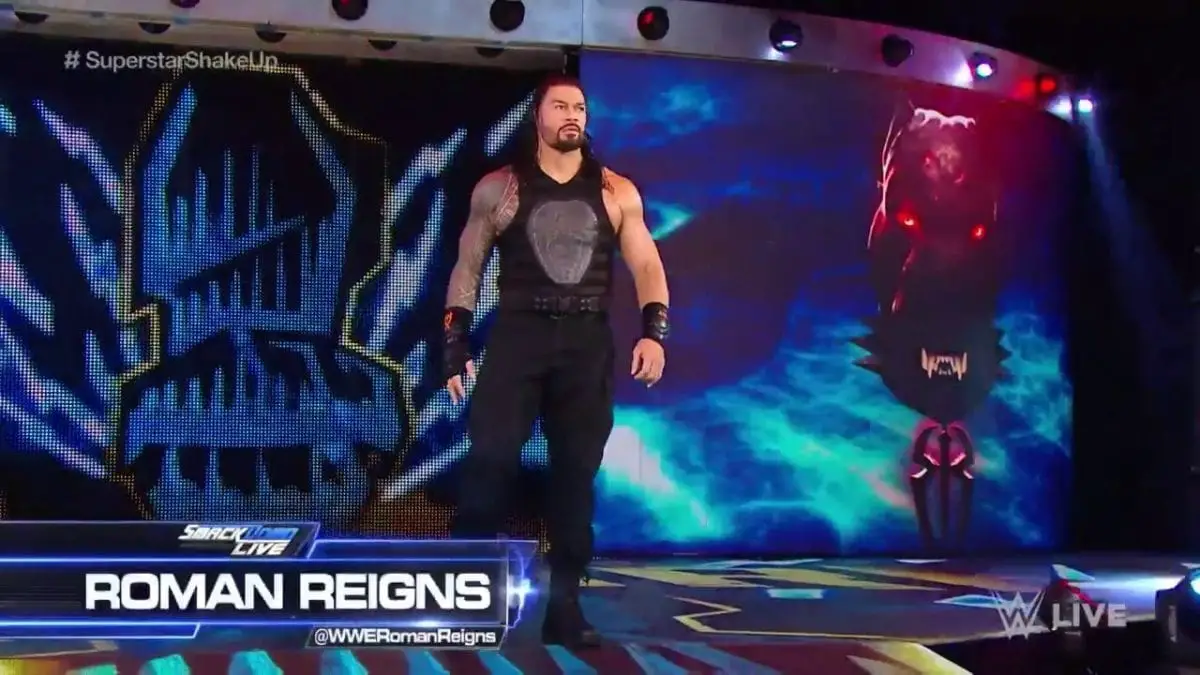 As mentioned earlier, it will be a slow process for Roman Reigns to come back to the title picture due to the previous Leukemia condition. He still does not regularly features in the in-ring competitions, due to this. WWE has not forced him to work in the house shows either in order to go through the complete heal-up process.
Until then, Roman Reigns will continue featuring at the mid-card level. As previously reported by Slice Wrestling, Roman Reigns was booked to be in a feud with Baron Corbin for the next few weeks. However, he is now part of the Smackdown brand to start from scratch in the storyline process. Future live event advertisements show him squaring off against Elias for most of the upcoming live events. Hence, these two should move on to have a feud starting from this Tuesday Night.