WWE Smackdown had the biggest acquisition under their banner on last week's episode when Roman Reigns entered the show. Going forward, he will be the one to run the show in the absence of AJ Styles who was drafted back on Raw after three long years. Now, the newest arrival on the blue brand made the biggest impact upon debut by attacking Mr. McMahon.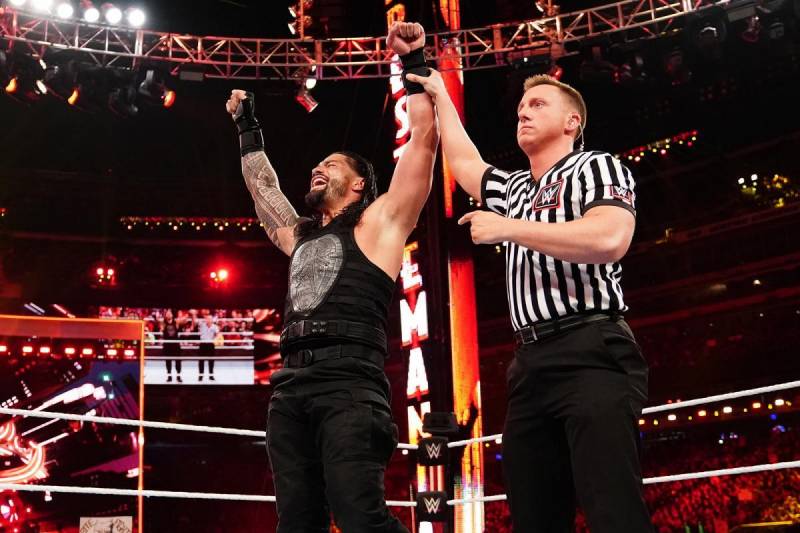 Roman Reigns delivered a Superman Punch on The Boss to recreate the bad blood with the authority figure. So a major fallout is waiting on this situation as hinted by WWE.com. The official website of the company hinted that McMahon may just fire Reigns,
"Last week at the culmination of Superstar Shake-up 2019, Mr. McMahon promised the biggest acquisition in SmackDown LIVE history, and the WWE Chairman delivered Elias. But, before the WWE Universe could even catch their collective breath, Roman Reigns suddenly emerged as the newest addition to SmackDown LIVE and delivered the Superman Punch to both Mr. McMahon and his acquisition. The Big Dog has declared that the blue brand is his new yard! But, will Reigns find himself out of a job this Tuesday for his actions against the Chairman?"
However, this is just a storyline process as there's o way that Mr. McMahon is going to fire Roman Reigns from the Smackdown brand. As mentioned above, Roman Reigns will continue featuring in the main event scene of Tuesday Nights starting from now. WWE's has been promoting Roman Reigns vs. Randy Orton for the upcoming live events indicating that these two will renew their rivalry from the past. However, The Apex Predator is not the only that The Big Dog will have to take care of.
Randy Orton is not a regular performer when it comes to the house shows. Elias will face Roman Reigns for the events Orton will remain absent. This also means that Elias will also be building a feud against the poster boy forcing the latter one to pull off double duties on Smackdown.
Elias vs. Roman Reigns was evident to happen as WWE already planted the seeds for it. Apart from McMahon, The Drifter has also suffered the wrath of the Big Dog who uncorked a mammoth spear on him. No wonder that Elias will be seeking redemption in the upcoming episodes against the prime babyface figure of WWE.