As reported earlier, former WWE Champion Jeff Hardy was dealing with an injury for a long time. Rumors were running rampant about this which WWE finally confirmed on this past episode of Smackdown Live. We have seen how hard it was for The Hardy Boyz to vacate the Smackdown tag team championships. It was their record eighth title reign that came to an abrupt end within just two weeks.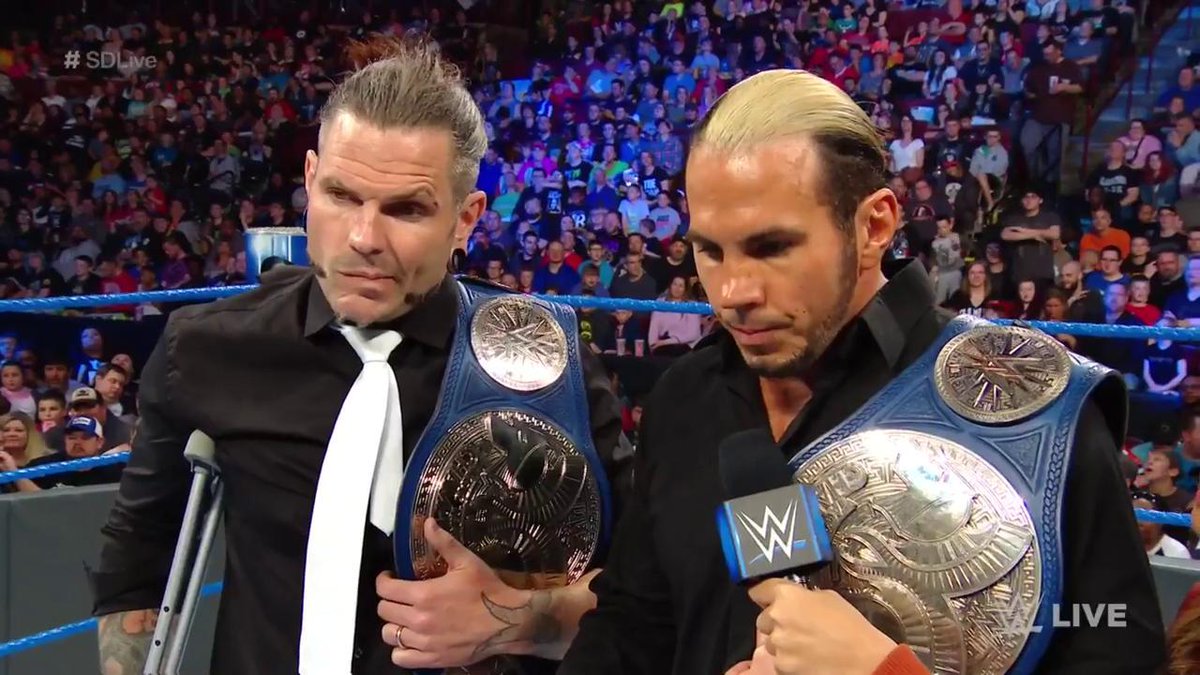 In addition, Lars Sullivan pounced on Matt Hardy to hurt him badly to provide a sour environment during his departure. However, there's good news regarding the condition of Jeff Hardy who has successfully gone through the knives. As per the latest update, the veteran superstar is in stable condition will soon begin the recovery process to be back on the road.
Jeff Hardy himself provided an update on his health condition via Instagram posting a video message. We have seen him waking up from a slumber condition, moving his arms and confirming that the surgery performed in his knee was successful. He went to the operation theatre advised by the doctors as early as possible and now the healing process is waiting to kick-off.
However, the road to recovery could be a long time considering that Jeff Hardy was already on crutches. He might have re-injured the already torn PCL from 2015 that occurred due to a bike accident. This kind of injury needs at least six to nine months to completely heal off. So we are not likely to see the Charismatic Enigma back inside the squared circle for the rest of 2018.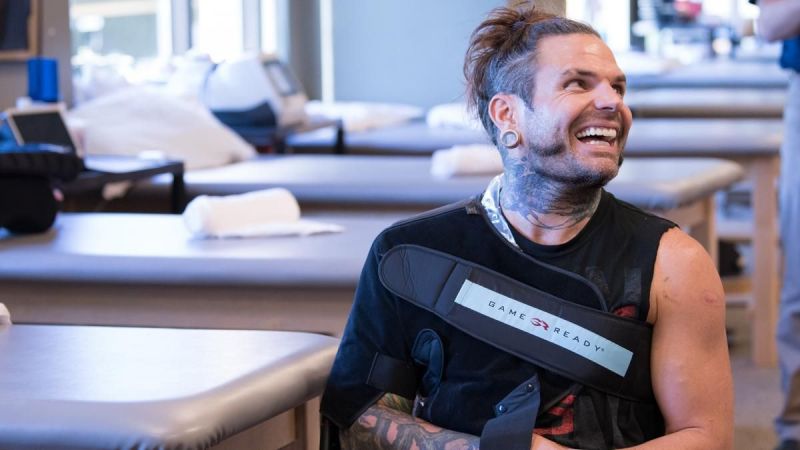 It comes as a piece of sad news for the WWE Universe as his days are already numbered as a pro-wrestler considering the growing age. Both Matt and Jeff Hardy have been part of this industry for over two decades that left numerous battle scars on their body. It will be interesting to see how long they can cope up with the rigorous schedule provided by WWE. For now, we wish Jeff a healthy and speedy recovery.