Rumors were running rampant on AJ Styles for the past few days suggesting that he is probably heading into time-off. The exact reason for the same was unknown until this week's episode of Monday Night Raw aired. WWE cleared the air informing us that the former 2-time WWE Champion is dealing with an injury.
Later, Baron Corbin pounced on AJ Styles at backstage to worsen the injury. As per the storyline perspective, he popped his shoulder back at Money in the Bank. With that additional attack, doctors will have to conduct some more tests on his body to know the exact timespan of his hiatus. Additionally, AJ Styles himself disclosed details of the injury.
Speaking in his Mixer account, AJ Styles confirmed that he thought that a fracture has occurred in his body. However, he assured the fans that the injury is not gruesome considering it's just a tear and does not require surgery to fix things. So he'll not have to spend a long time outside the ring. Check out more of his comments (courtesy fightful.com)
"I've got something going on with my AC joint. It's rubbing up against bone and we thought I had a fracture. It may not be the case, which is a good thing. It may require a shot to keep the swelling down. It's not a major injury. It's just wear and tear."
The Phenomenal One alluded that he does not want to miss a long time either from in-ring competition. As early as the injury heals, he will be back to the squared circle after a potential hiatus for one month,
"Hopefully, it doesn't keep me out for very long. I can't stand being out but I haven't had rest in a long time. So I'm going to take time to rest my body so I can be back. WWE has made sure we've dealt with this injury properly. Trust me, I want to be back. I want to earn my money."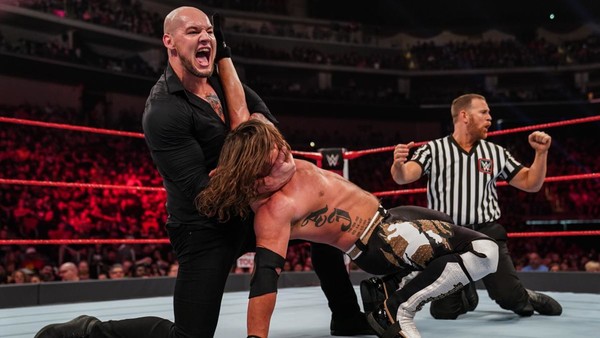 PWInsider.com added that AJ Styles is 'banged up' and needs some big-time rest to heal up the wounds. He did not take time off for a long time making this sabbatical, a much-needed one. We hope the trusted shoulder of the WWE comes back, better than ever in the shortest time span.