Super ShowDown pay-per-view from Saudi Arabia depended a lot on the legendary superstars to sell out the show that was about to overshadow Wrestlemania. The Undertaker and Goldberg featured in the main event match that ended in a terrible way as both of them botched several moves. But WWE is still likely to stick with the same strategy when the next big event appears in the form of Summerslam 2019.
The biggest party of the summer will take place on August 11th of this year that is next only to Wrestlemania by its glory. We always used to see a packed match card for this particular show considering the huge capacity. At this point, the current roster may not be fully dependent on set that up perfectly needing call-ups from the past decade for Summerslam.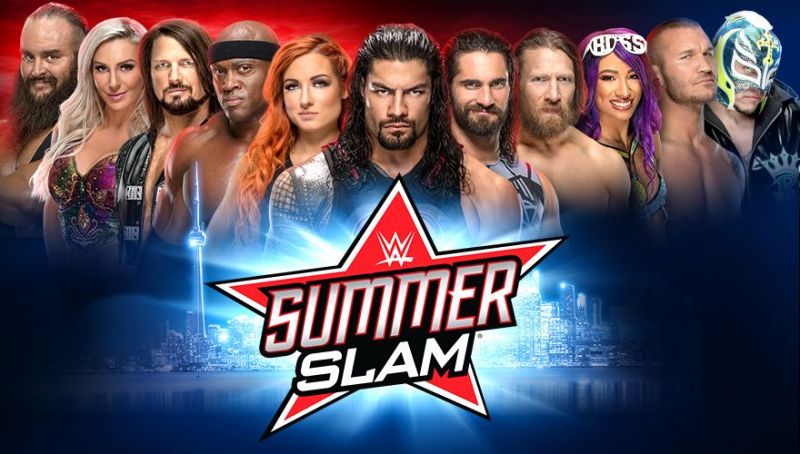 As per the reports from Slice Wrestling, WWE is willing to build up a stacked match card for Summerslam 2019. Hence, they are calling up past legends to fulfill the purpose and entertain the fans even though they might not be fully going with the idea. This might be a desperate try to vest the fans into the match card for Summerslam.
Plus, this could be a strategy to distract the fans from AEW product and raise up interest for Smackdown's move to FOX Sports, (via wwfoldshool.com)
"WWE officials feel they need to have a stacked match-card for SummerSlam 2019 to make the biggest impact possible before SmackDown moves to FOX and before AEW starts airing their weekly show on TV (both of which are scheduled to happen in October).
To make the biggest possible impact, WWE officials are planning to bring in past legends and surprise guests for SummerSlam 2019."
Potential names included for returns are WWE Hall of Famer Goldberg and former WWE Champion Batista. The same source indicated that WWE wants them to sign a contract to perform in some more matches. However, with both men on the verge of retirement, it is unlikely that they will be available for long-time services.