For those who don't know, WWE had a way-back connection with the United States President Donald Trump. He attended Monday Night Raw on multiple occasions in the past that culminated a 'battle of billionaires' back at Wrestlemania 23. That night, we have seen one of the classic WWE moments where Vince McMahon had to go bald to entertain the audience.
Could we see history getting repeated in due course? The recent reports claim so as we may be seeing Donald Trump back in into WWE programming in the fall of 2019. As reported by Tom Colohue, there's a chance to see the President on WWE TV when Smackdown moves to the Fox Sports Network, later this year. This has been a special demand by the host network officials to McMahon and co.
Several e-mails and communications have surfaced on the internet that indicates that Fox Sports is hell-bent on bringing Donald Trump on Smackdown Live. This could bring the maximum attention to their platform benefitting the programming. So, there are mentions of phrases like "talking to Vince" and asking him to "make the call" in the leaked emails suggesting that they are forcing McMahon to contact the POTUS for at least one single appearance.
Fox officials are certainly sure that the authorities concerned must "understand the potential benefits to all parties." An appearance from Donald Trump can make Smackdown a mainstream program like never before at this point. Even a backstage creative member within the WWE also accepted the fact that Fox is pledging them to bring the President,
"FOX have asked for Trump so I'm trying to write something short and easy for him that makes him look good. Vince doesn't like us to say anything bad about Trump so I'm just doing the best I can."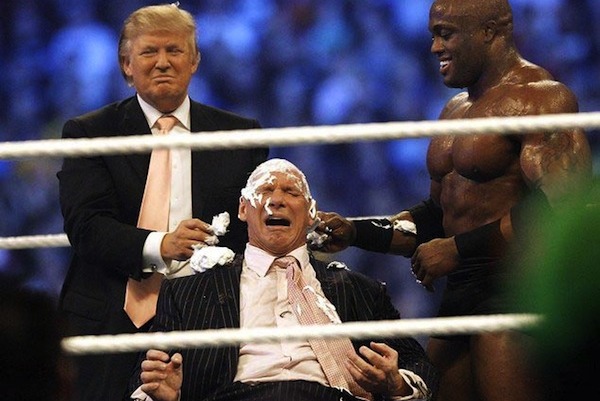 No confirmations are available whether WWE has started the procedure by contacting to Trump's office. But it won't surprise us if they go ahead with the plan since it could lead to huge viewership for Smackdown Live. This may help WWE to get over from the recent dud phase in terms of low TV ratings.