The Big Red Monster is back in WWE to bring the devilish memories from the past. In a surprising set of announcements, WWE veteran Kane is now confirmed to return to action, later this month. Even in his 50-plus of age, he will be competing in house shows to entertain the crowd. Now that's what loyalty and passion for wrestling mean to the superstar who spent more than two decades in the company.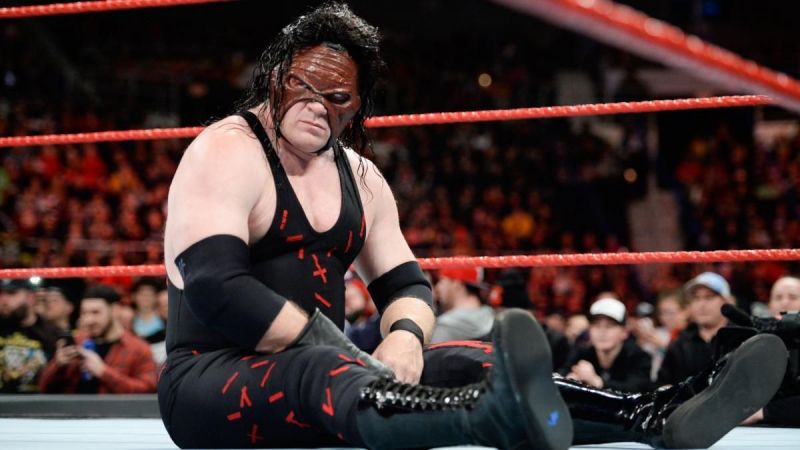 WrestlingINC.com has revealed that Kane will be competing in the WWE house shows after Summerslam. He is booked to compete in two of the live events from Monday Night Raw brand in August. There's no confirmation as of now whether the Big Red Machine will be appearing on TV episodes. But he did make such shocking returns in the past indicating another such twisted appearance will be in-store.
Here's more from the source,
"Kane is currently advertised for the RAW live event on Friday, August 23 in Bossier City, Louisiana and the RAW live event on Saturday, August 24 in Lafayette, LA (h/t to PWInsider). He is scheduled to face Braun Strowman at the Lafayette show. Ricochet vs. WWE United States Champion AJ Styles in a Street Fight is also advertised for the Lafayette live event."
Reports from cagesideseats.com also hinted that we will see Kane on TV in the fall of 2019. Similar to last year, WWE has contacted him to perform on the November 1st PPV show set to take place in Saudi Arabia. It was at Crown Jewel in 2018 where Kane teamed up with The Undertaker in a dream match against the reunites DX members Triple H and Shawn Michaels. If this report is true then the tag team match was not the last match for Kane, for sure. He will be back for more competition, sooner.