WWE legend Goldberg returns to in-ring competition on tomorrow night at the biggest event of the summer also known as Summerslam. He is taking on multi-time world champion Dolph Ziggler in a contest that will be quite the attraction for the show hosted by the Scotiabank Arena in Toronto, Ontario. The audience will be eager to see whether the former WCW Champion can erase the bitterness that he created during his previous outing with The Undertaker at Super ShowDown.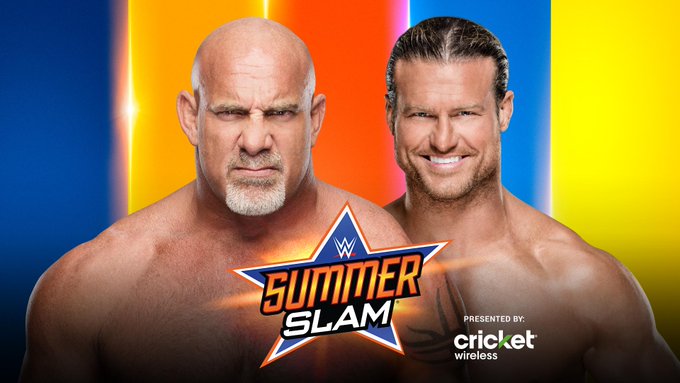 The general feeling is that WWE will make this match short but impactful so to make Goldberg look even stronger than ever. Plus, he will be picking up the win so that the fans do not pledge for his retirement, anymore. However, things may play out very differently when Summerslam actually airs. The creative team of the WWE could be planning otherwise so to give the fans a big shocker.
Brad Shepard revealed on Oh, You Didn't Know Podcast that WWE creative has pitched an idea of Ziggler stealing a win over Goldberg. This is not the final outcome of the match as the team continues to change plans. But there will be a certain twist around this marquee match at Summerslam,
"There was talk this week over giving Dolph a dirty victory over Goldberg which, of course, was an idea that was thrown out — it does not mean it will happen at all. Again, I want to be clear for the extra stupid, it's an internal conversation they had as they're working through the creative process on this match and it's an idea they threw out." (courtesy ringsidenews.com)
The Toronto crowd will greet Goldberg with slight chants as he made the iconic entrance. Thereafter, he will pick up business slightly as the match result can go to anybody's favor. It will indeed be huge for Ziggler's resume if he can pick up a victory over The Myth at Summerslam. He can go on a rant afterward about it that would make him a strong heel.