We can expect to see dream matches featuring legendary superstars whenever a Saudi Arabia PPV appears in WWE schedule. As the next edition approaches to take place either on October 31st or November 1st, we now expect the former poster boy of WCW to come back and compete in a dream match. As per the reports, WWE officials are considering to host The Undertaker vs. Sting, a match that wrestling fans have never witnessed.
In a report carried by The Dirty Sheets, we got to know about that WWE officials are indeed looking forward to bring back Sting inside the squared circle for one more match. This would be his final match against The Undertaker that the pro-wrestling fans have never expected to see. But first, Sting will have to get cleared by WWE's Medical personnel since the match is in the pipeline as stated in the below statements, (courtesy wwfoldschool.com)
"WWE wants to book is The Undertaker vs. Sting. WWE wants to book his dream match next year (most probably at a Saudi Arabia PPV) and are hoping to get Sting medically cleared for this bout. Sting (age 60) getting cleared at this point will be very difficult, but the hope is still there among WWE officials."
In case you don't know, Sting has appeared in WWE back in 2014. After losing against Triple H at Wrestlemania, he entered in title feud against Seth Rollins which handed him the neck injury back at the Night of Champions.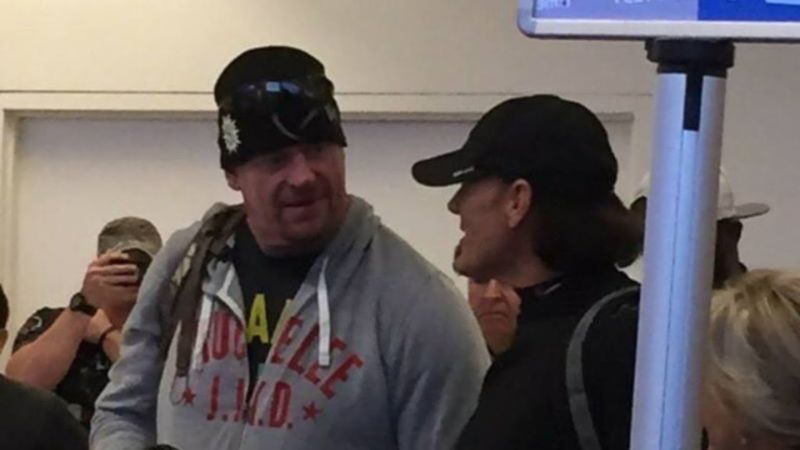 Ever since then, WWE did not allow Sting to compete in a match since he was dealing with a neck concussion. But the Saudi Arabia sports authority wants more legends to be back in the future and Sting could certainly be one of them. If he does end up being the next returnee then we'd be seeing a match that should have happened, a long time ago. It will be a battle between the two veteran pro-wrestling superstars to reign supreme on each other.